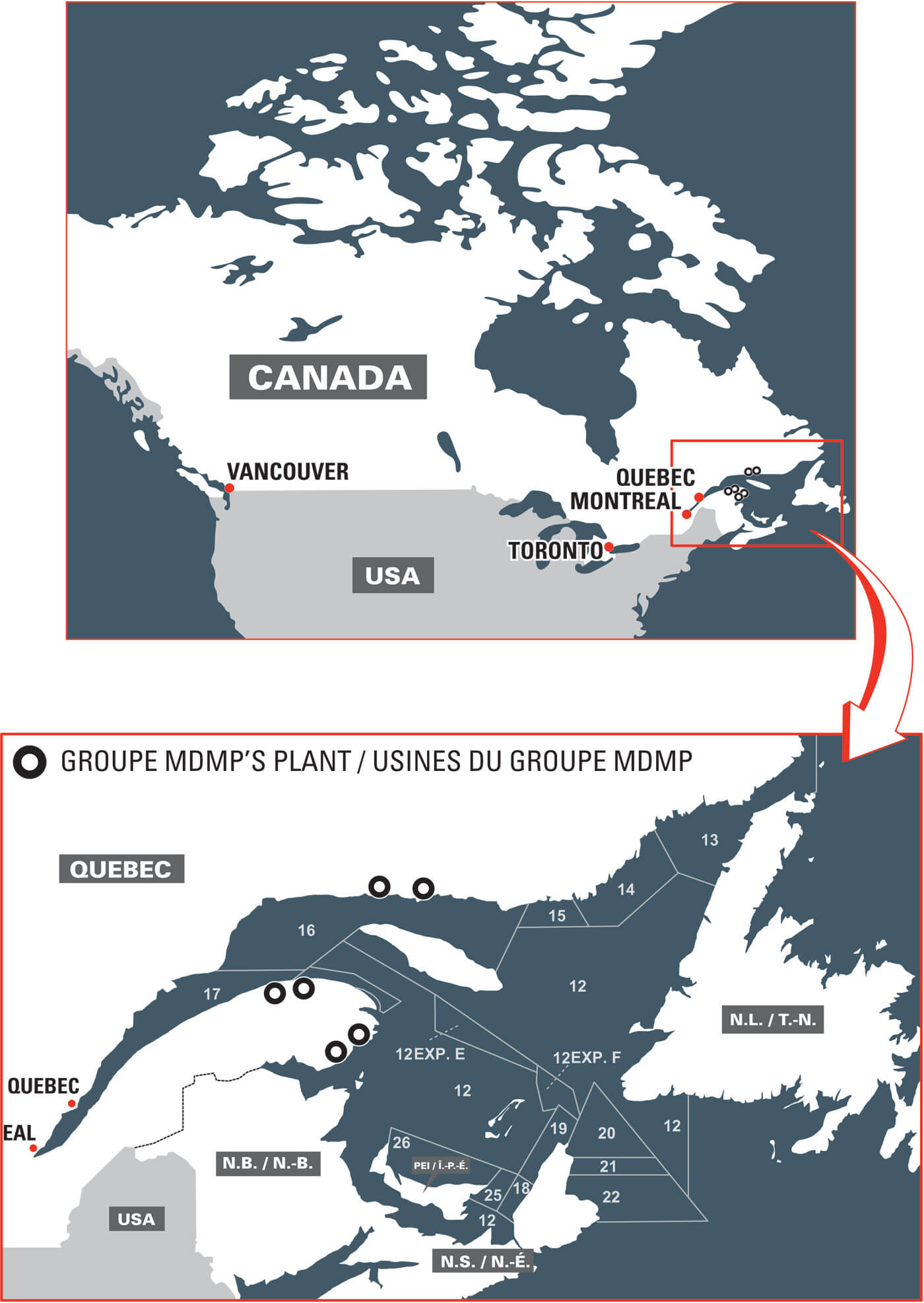 Chionoecetes Opilio
Groupe MDMP's snow crab has been recognized for its exceptional flavour and quality for over 25 years.
Fished in the clean, cold waters of the northern Atlantic Ocean, off the coast of Canada, it arrives at Groupe MDMP's facilities aboard RSW (refrigerated sea water) boats.
This means that our snow crab retains all its freshness until processing.
Specifications
  Unparalleled freshness
  Wild-caught product
  Available cooked or raw
  Blast or brine frozen
  Several sizes available (3 pieces/9 pieces per 3 kg)
  The flavour consumers are looking for
Description
Grading
Pack sizes/Master