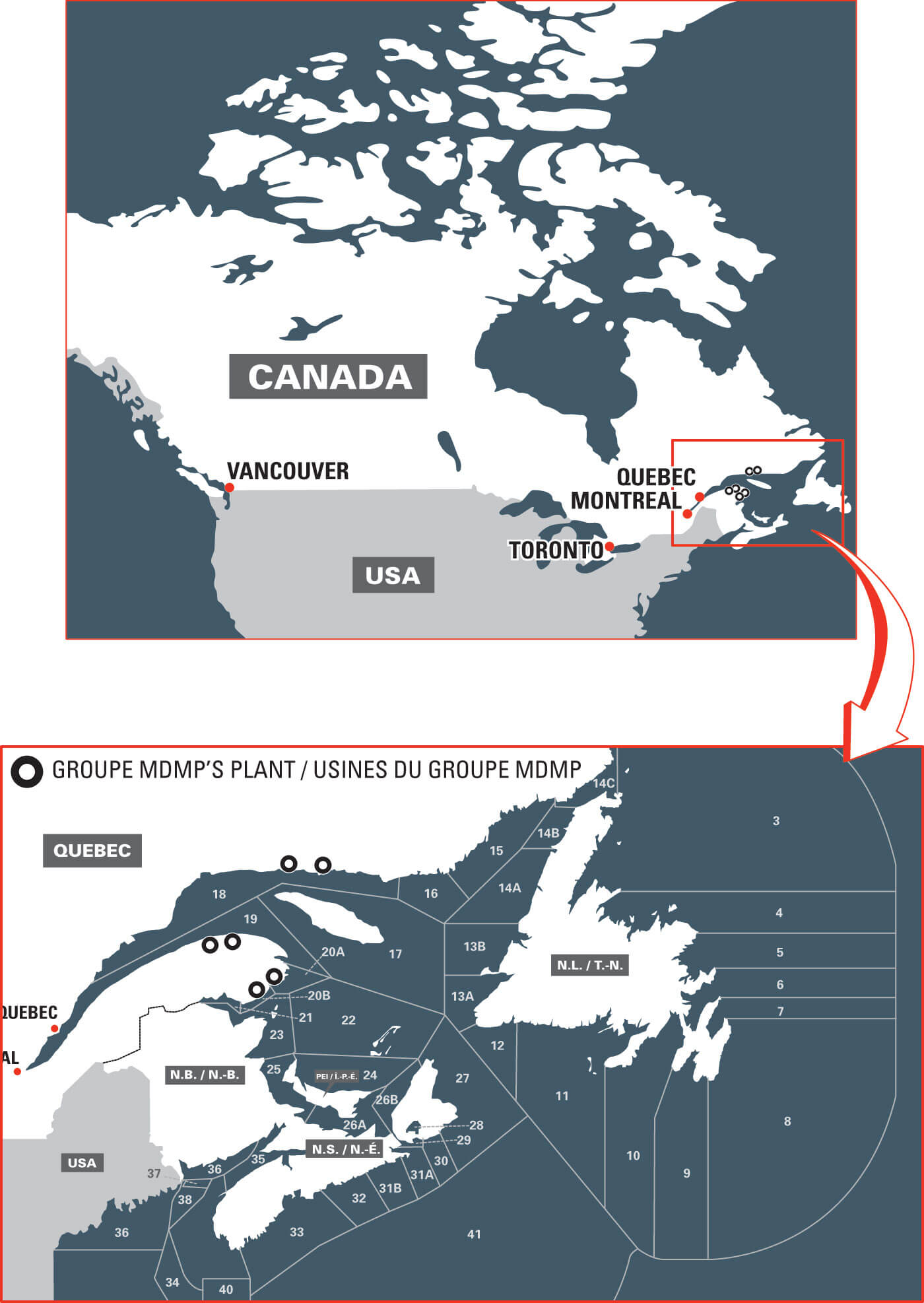 Homarus Americanus
Developing in the best sea environments in the world, Atlantic lobster is caught wild in the clean, cold waters of the Atlantic ocean, off the coast of Canada. Its hard shell is full of tender, tasty meat, highly prized by connoisseurs. With Groupe MDMP's lobster, you're guaranteed a premium-quality product. Available in a variety of products: whole lobster, split lobster, meat and tail.
Specifications
  Wild-caught product
  Available cooked or raw
  Blast or brine frozen
  Several sizes and types of products available
  The flavour consumers are looking for
Description
  Whole cooked / Whole raw
  Split
  Raw tails
  Meat
  Body
  "CK / CKL
(Claw/knuckles) and (claw/knuckles and legs)"
Grading
8-10 oz.
10-12 oz.
12-14 oz.
14-16 oz.
16-18 oz.
18+ oz.
3-4 oz.
4 oz.
4-5 oz.
5-6 oz.
6-7 oz.
7-8 oz.
8-10 oz.
10-12 oz.
12+ oz.
Pack sizes